Our Facility
The Lee Specialties headquarters and manufacturing facility is located in the Aspelund Industrial Park of Blackfalds, Alberta, Canada. With over 50,000 sq. ft. of shop floor, advanced CNC machining centers, a pull test unit, a dedicated modular paint booth, as well as state of the art inventory/parts management – Lee Specialties is capable of manufacturing industry leading equipment with efficiency and sophistication.
Learn More
Our Capabilities
At Lee Specialties our focus is on our customers and we strive to exceed their expectations. From on-call customer support and pressure control training classes to custom designs and product development, we're here to provide effective solutions to our clients. Our products are designed and tested to withstand extreme weather conditions and the ability of our equipment to perform under these conditions confirms reliability and durability, making all the difference when it comes to performance. This is a testament to the Lee Specialties advantage.
This is our specialty.
Learn More
Our Videos
Manufacturing
Lee Specialties Midland
Posi Lock - Headlock
5.13" 15K Lightweight Wireline PCE
Lee Posi Lock Animation
DNV Drop Test 16,500 lbs.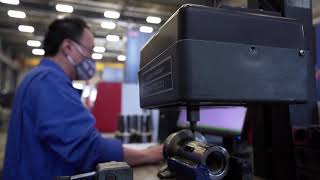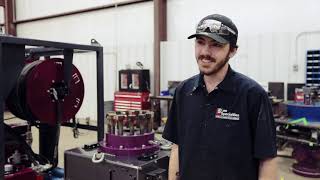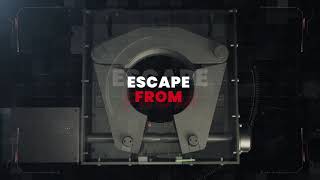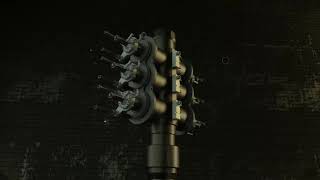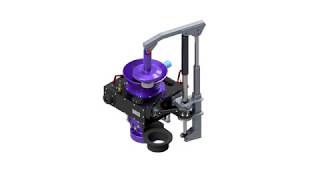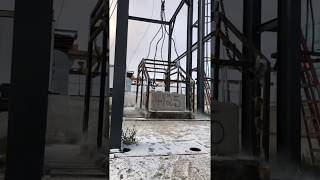 Featured Product
Inverted Posi Lock - Digital
The new Inverted Posi-Lock utilizes the same lug and clamp design of the original Lee Posi-Lock system. The lock itself is inverted and connected to the bottom of the BOP/WLV, while the flanged stinger now sits atop the well-head.
By removing the nightcap extractor, shortening the flange base, and removing the BX152 and BX154 side studded outlets, we have reduced the weight of the Inverted Posi-Lock to 1,850 lbs (down from 3,000 lbs for each original Posi-Lock). This keeps overall stack weight as light as possible allowing for the use of lower capacity cranes.
The package includes*:
- 1 x Inverted Posi-Lock

- 4 x Flanged stingers (maximum 6 on one transport skid)
- 1 x Digital Control Unit
- 1 x Transport Skid (Optional)
* Standard package equipment is listed. Unique configurations are available upon request including trailer mounted options.